Nationwide RV Motorhome Shipping and Transport Company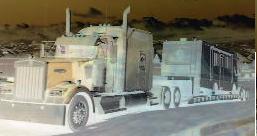 800-462-0038 - Open 24/7- BBB Member - Lic/Ins/Bonded
We can transport your rv trailer or motorhome anywhere in the continental USA.
Motorhome Delivery Service and Motorhome RV driveaway Service
We have 2 options for shipping a motorhome.
1. We can Haul Your Motorhome: Depending on the size of the motorhome, we can drive the motorhome on top of our lowboy or stepdeck trailer.
General Size rules for us to HAUL motorhomes:
- up to 29ft Long, must not be over 12ft tall.
-30ft to 32ft Long, must not be over 11ft tall
-33ft to 36ft Long, must not be over 10ft tall
-Anything over 36ft long, the only we can move it is to drive it.
2. Driving a motorhome: If we drive your motorhome, your motorhome will be insured in the event of accident. Motorhome should be in great condition for driving. The motorhome must be legal and have a valid license plate on it. If there are any mechanical issues to the motorhome, customer will be responsible for paying the cost of fixing the issue and downtime for the driver.
The best way to transport a motorhome is to have us haul it. It will cost more to do that yet there will be no worries of mechanical issues. Of course if the Recreational Vehicle Motorhome is too tall or too long for our trailer then the only way for us to move it is to drive it.
Please fill out the motorhome delivery quote form below.